Now more than ever, people all over the country have been suffering from financial distress. With loss of employment and poor mortgages increasing among other things, the real estate market appears to be a disaster. Unfortunately, over one out of every three home owners' debt greatly oversees the value of their home. Keep in mind too, many homeowners feel obligated to dish out money that they do not have so that closing is possible if they were to sell their property. In some states, one/fifth of the homeowners today turns out to be delinquent when paying their mortgages. If you have found yourself trapped and you have no choice but to sell your property, do not get the impression that you are secluded from all other homeowners. As a Sacramento Short Sale Specialist, I am here to inform you of all of the options that you may qualify for and offer you assistance at no cost; which has helped many Sacramento homeowners escape the disaster of a California foreclosure. You can save your credit with my help, as well as dodge foreclosure and be off to a new start.
What exactly is a Sacramento "short sale" in Real Estate?
A short sale is a process of which you sell your home for less than what it is worth. Short sales often occur in real estate when a lender comes to agreement in accepting a shorter pay off amount on a loan rather than what is owed to their property. When a California short sale is in action, the borrower will be indebted more on their loans and liens versus their property's worth at its current market value. Also, a lender will only agree to a short sale generally when the borrower can give account that they are in some type of hardship.
How do I qualify for a short sale in California?
There are normally three qualifications required for a short sale. First, there is financial hardship. Such hardships that qualify are: loss of employment or income, divorce or separation, relocation or job transfer, property in need of repairs without resources to make repairs, major sickness and medical expenses, death of a family member, vacant rental properties, etc. The next qualification would be that the proceeds of the sale of the property, after all closing costs are paid, are less than the amount currently owed on the home. The final qualification would be Financial Insolvency (no other major assets).
What are the benefits to doing a Sacramento short sale?
A great advantage you will get from short selling your home is that your record will usually recover within two years, which will give you the time to pay off old debt, establish your credit once again, and qualify for loans. Simply put, your credit history will read as "settled in full" or "paid as negotiated", however, it will not be displayed as "short sale". A short sale is not an actual item on your credit so it will usually not affect any future employment where as a Sacramento foreclosure keeps its title while potentially turning away employers, or even sacrificing your current job title.
Whenever foreclosure appears to be a possibility on a homeowner's record, it is wise to do as much research on a California Short Sale Realtor before a decision is reached. In the event of choosing a short sale, a short sale specialist is the correct answer to your worries. A qualified and highly trained short sale Realtor will walk you through the steps of the short sale process while being responsible for all negotiations on your behalf.
Can my current Sacramento short sale Realtor® help me?
Look carefully at this question. Short sales were specifically designed to be cared for by experienced California Short Sale Agents who have achieved many short sales under their belt and can display the evidence. There are Short Sale Realtors who brag of taking on a short sale, but keep in mind to examine the so called proofs to those claims. Starting a short sale only to see it rejected would be heartbreaking so don't let an incompetent Realtor who claims of being able to bring you to a successful completion of your short sale fool you. Once you seek out a California Short Sale Specialist, make sure you have a list of questions you would like them to answer and be sure you are at complete ease with their assistance. Remember, proper training is important for the short sale process; however, I do believe there is no substitute for experience. A weekend training course does not make somebody an expert in short sales. I am a Sacramento short sale specialist and can offer you no cost assistance to guide you in the Sacramento short sale process.
Over 100 Short Sales Sold. Over 25 Years Experience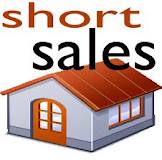 Homeowners who are facing financial difficulties that have resulted in mortgage payment defaults should be able to understand the criteria in choosing a Sacramento short sale Realtor to ensure that they do not select the more devastating option of a foreclosure. Essentially, many homeowners are being steered to choosing foreclosure instead of the more practical short sale option because they do not benefit from the wisdom of qualified Sacramento short sale specialists. There is no doubt that a short sale will allow these homeowners to start over with significantly less emotional baggage.
The need for a local real estate agent is highlighted by the fact that when California short sales are properly done, they can be accomplished comparatively faster and smoother than foreclosures. Homeowners will also have to deal with significantly lower costs and lesser potentials for any future problems from the sale. The main challenge with short sales is that they can be a bit complicated, which means that in order for homeowners to completely benefit from them, they should have a clear idea of the vital criteria in choosing a short sale Realtor.
1. Experience of real estate Sacramento short sale specialists.
In choosing a short sale Realtor, homeowners should be aware of the fact that although any real estate agent can do a short sale listing, not all of them can successfully close a short sale. The reality in the housing market is that there are numerous pitfalls in this process that only experienced California real estate short sale specialists can expertly navigate away from. This will ensure that the proper value of the home will be enforced as well as guarantee that the short sale package is completely and efficiently prepared.
Taking the process from preparation, to offer, to approval, can be relatively smooth and easy if the right real estate short sale specialists are chosen. Homeowners should consider that they should have three years experience with preparing and closing short sale proceedings at the very least. Since there is no method of instruction that can adequately prepare any real estate agent, experience will be their best training ground. It is equally important to choose a local Sacramento real estate agent who will provide assistance at relatively no extra cost, because not only will this be more affordable, it also makes sure that he has adequate knowledge of the local market.
2. Dealing with California short sale offers.
One of the vital roles that local real estate short sale specialists will assume is not only marketing the property, but more importantly, sifting through the offers that will be tendered. It is up to them to categorize the acceptable offer from the unreasonable ones, as well as identifying serious from bogus buyers. It is important to point out that unlike in any standard transaction of real estate, the goal in a short sale is not to get the best offer for the seller, but that for the lender.
This means that the offer should be high enough to be considered by the lender and must also be presented in a way that is acceptable. A good example is when the lender finds out that real estate short sale specialists actually made more from the property than they did. Although it is common practice by experienced short sale specialists to jack up the price a bit before dropping it to establish its marketing history.
This reality is important when attempting to understand the process of choosing a short sale Realtor. The more short sale offers that have been closed by real estate short sale specialists, the more benefits homeowners will get from the Sacramento short sale process. This is because they not only understand how banks approve the short sale package, but also how sellers and lenders appreciate the proper offer for the property being sold.
3. Identifying red flags in the Sacramento short sale package.
There is no doubt that the preparation of the short sale package is one of the most critical processes in this option. Therefore, it is beyond argument why the vital criteria in choosing a California short sale Realtor should include the ability to identify red flags in the short sale package. Identifying these red flags will help homeowner's unnecessary delays in the processing of the approval as well as the acceptance of the offers tendered by serious buyers.
Qualified real estate short sale specialists have a clear understanding of what sellers are wary about as well as what buyers are looking for in a property that is considered for short sale. Homeowners will also benefit from the ability of the real estate short sale specialists to point out probable legal and tax consequences that can hamper the smooth flow of the negotiations, including closing of the short sale.
Many lenders are extremely specific on the preparation of the documentation in the short sale package. Therefore, the failure in identifying the potential red flags will create a chain effect of consequences that will be detrimental to the goal of homeowners to close and finalize the Sacramento short sale in the fastest time possible. Homeowners and real estate short sale specialists should be aware that incomplete documentation of the short sale package is one of the most common reasons for the rejection of short sale offers.
4. Negotiating the California short sale.
The ability to properly negotiate the short sale is without a doubt one of the vital criteria in choosing a short sale Realtor. Keep in mind that the primary consideration to get the services of real estate short sale specialists is to ensure that the flow from the preparation up to the point of closing will go on smoothly and in relatively short time. This means that there should be substantial skill in negotiating the short sale.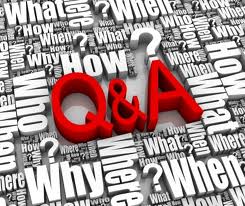 California homeowners will not only have the confidence, but the peace of mind as well, when they are aware of the negotiating skills of the real estate short sale specialists. This is because there will be significant harmonious working relationship with the lender, which means that establishing the conditions of the short sale agreement will be extremely favorable to homeowners. Effective real estate short sale specialists can even negotiate for debt forgiveness, and to some extent, even cash incentives, which is why many homeowners prefer the short sale over the Sacramento foreclosure. With these four vital criteria in mind, choosing a short sale Realtor will become easier and more beneficial to homeowners.
Things are difficult right now in Sacramento. Unemployment and mortgage delinquencies are at all time highs. More than one out of every three home owners in the Sacramento area who have a mortgage on their property owe more than the value of their property, or would be forced to bring money they do not have to closing if they had to sell their property. In some areas of the country, including Sacramento, one out of every five home owners are delinquent in their mortgage payments.
If you have found yourself in a position where you must sell your property in this economic climate, you are not alone. As a Sacramento short sale specialist agent who is experienced in helping home owners in your situation, I am here to inform you about all of the options available to you and offer you no cost assistance. With my assistance, as your short sale Realtor, you can salvage your credit, avoid foreclosure and get a fresh start.